About Amy
---

I was born a natural clairvoyant and my specialty is reading energy. After college, I underwent training to develop my abilities to learn how to read energy. Reading energy is actually more fun and fulfilling for me than just giving a regular psychic reading. The reason for this is that everything that happens in the physical world, whether it be your health, a relationship, or a job --
everything--
begins in the energy realm and then manifests itself into our reality.
I believe in the
Law of Attraction
and I follow the rule of thumb that it is better to try your best and create your life than to sit back and hope for things to happen.
I am a vegetarian, learning Japanese as a hobby and am in the process of writing a manifesting book. I love to travel and especially enjoy teaching people how to manifest. I currently reside in Virginia.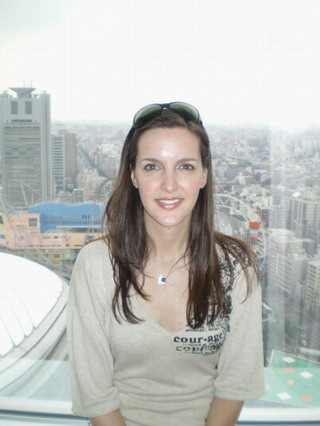 B.A. in History from DePaul University.
Graduated from a year long Clairvoyant Training program from The Midwest Psychic Institute in Chicago (now officially called InVision).
Professionally given energy readings & clairvoyant/psychic readings in person, online, and on the phone since 2001.
Has taught the Law of Attraction to clients since 2001.
Media
Amy has appeared as the guest on the
Wonderland BlogTalk Radio Show
, hosted by
Mysticwonder
& co-hosted by
Ms. Rhea
.
Listen to Archived Appearances Online
Any upcoming appearances will be listed on the calendar on
Availability
page.
Listen to
Mysticwonder
Email me:
amy@energycleansing.com
Disclaimer
Energy cleansings, Law of Attraction readings and psychic readings are not intended to be a substitute for professional medical advice, diagnosis or treatment or professional legal advice. If you have legal, medical or psychological concerns, please seek out a licensed professional.
*Scheduling
Email Amy to schedule an appointment.
Once appointment is scheduled, use PayPal to pre-pay.
Amy will call you at the scheduled time.
*Keep in Mind
Energy cleansings & LOA readings focus on "present time," not the future.
Your energy today creates your reality tomorrow.